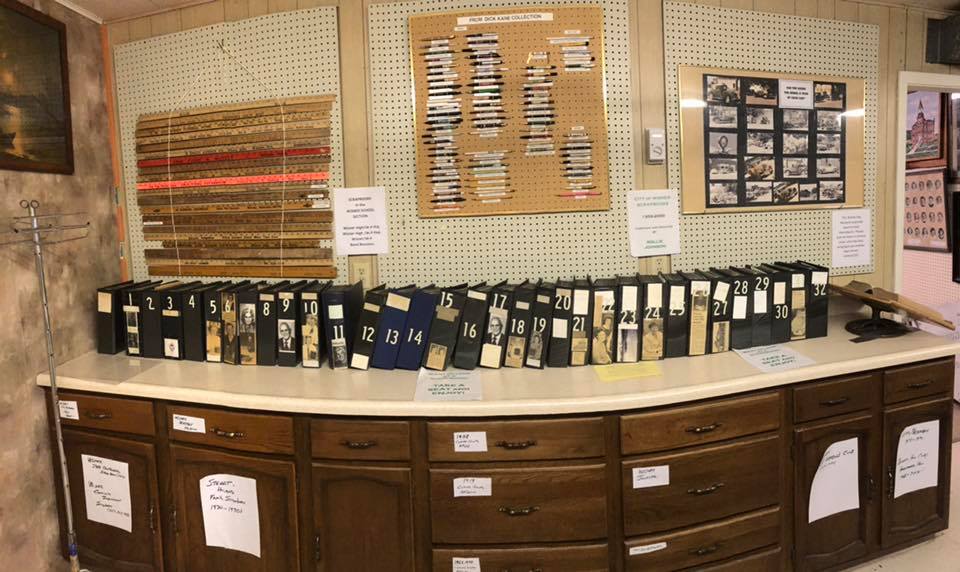 historical
CUMING COUNTY HISTORICAL MUSEUM COMPLEX

Preserve the Past… For the Future
The Cuming County Historical Society Museum Complex is made up of several buildings filled with historical displays. The Complex consist of the 1904 Chicago Northwestern Depot; Union Pacific caboose; St. Matthew's Church; District #34 one-room schoolhouse built in 1912; Dinklage Heritage Museum; and Tractor & Antique Machinery Building. The Museum Complex is cared for by the Cuming County Historical Society and Cuming County Agricultural Society.
BIG RED BARN
In 2014,
Mary Ann & the late Norbert Ruskamp family donated a barn that has been moved
and 
restored for display on the Fairgrounds.
DEPOT

The Chicago Northwestern Depot was built in 1904 and moved to the present location on the Fairgrounds in August, 1975. When entering the Depot, visitors view a kitchen with exhibits used in Cuming County homes in the early 1900s. Items have been donated with some on loan. The Depot galleries feature lifestyle exhibits of the past.
UNION PACIFIC CABOOSE
The Union Pacific caboose was donated and moved to the Fairgrounds in June, 1990.,
The caboose has its original interior.
St. Matthew's Church was moved to the site and dedicated at the Cuming County Fair in August, 1996. In settling Cuming County, worship was important to the people and still is today. Every year during the Cuming County Fair a non-denominational service is held in the Church on Sunday morning.
MUSEUM COMPLEX
The Museum Complex displays feature the progress from horse drawn equipment to the gas engine driven cars and tractors. Many horse drawn pieces of farm machinery have been donated to the Museum. On display are several tractors including a 1919 Case. A car built in 1922 at the old Ford plant in Omaha and purchased by Raymond Johnson of Cuming County for $900.00 is also on display.